"What a terrific work about this form of song. Powerful emotions, powerful women and voices that speak from the margins of respectability." – Catherine Elwes
"I love the way it follows your interest in the female voice, the embodiment of emotion and the way you communicated through a text, weaving memory, observation, theory and the lyrics in addition to giving space to those wonderful performers." – Althea Greenan
The film takes us to the lyrical places where the women of copla can be found;  the cinema, the port, cabarets, praying to the crucifixes in their bedrooms. A journey to the south, in search of locations for a film The Far South – looking for personal memory and the women of copla –  the singers and the women characters within the songs, who defy, challenge, cry, perform happiness and who themselves perform sorrow.
Film: Song performances
Romance de Valentia, Elena Danino
Reloj, Elena Danino (fragment)
Échame a mi la Culpa, Los Romanceros
El Crucifijo de Piedra, Elena Danino
La Bien Pagá, Marifé de Triana
La Loba, Marifé de Triana
Tres Puñales, Marifé de Triana
Ojos Verdes Elena Danino
Quien dijo Pena, Nati Mistral (fragment)
Yo Soy Esa, Carmen Sevilla (fragment)
A Tu Vera, Lola Flores and Elena Danino
La Loba, Yolanda Figueroa
Vendedora de Coplas, Marifé de Triana
Romance de Valentia,Elena Danino
UK, June 2019
Duration: 70 minutes
Format: Digital (16:9)
Sound: Stereo LT RT 25fps
Language: English narration. Spanish songs translated
Colour and Black and White
Trailer
Interviews
LUX
Jo Blair interviews Nina Danino on her latest feature film Solitude  Interview.
The interview includes discussion of I Die of Sadness Crying for You, a film that looks for the women of Copla who challenge happiness and perform sorrow.
📺 I Die of Sadness Crying for You now streaming on LUXPLAYER
Reviews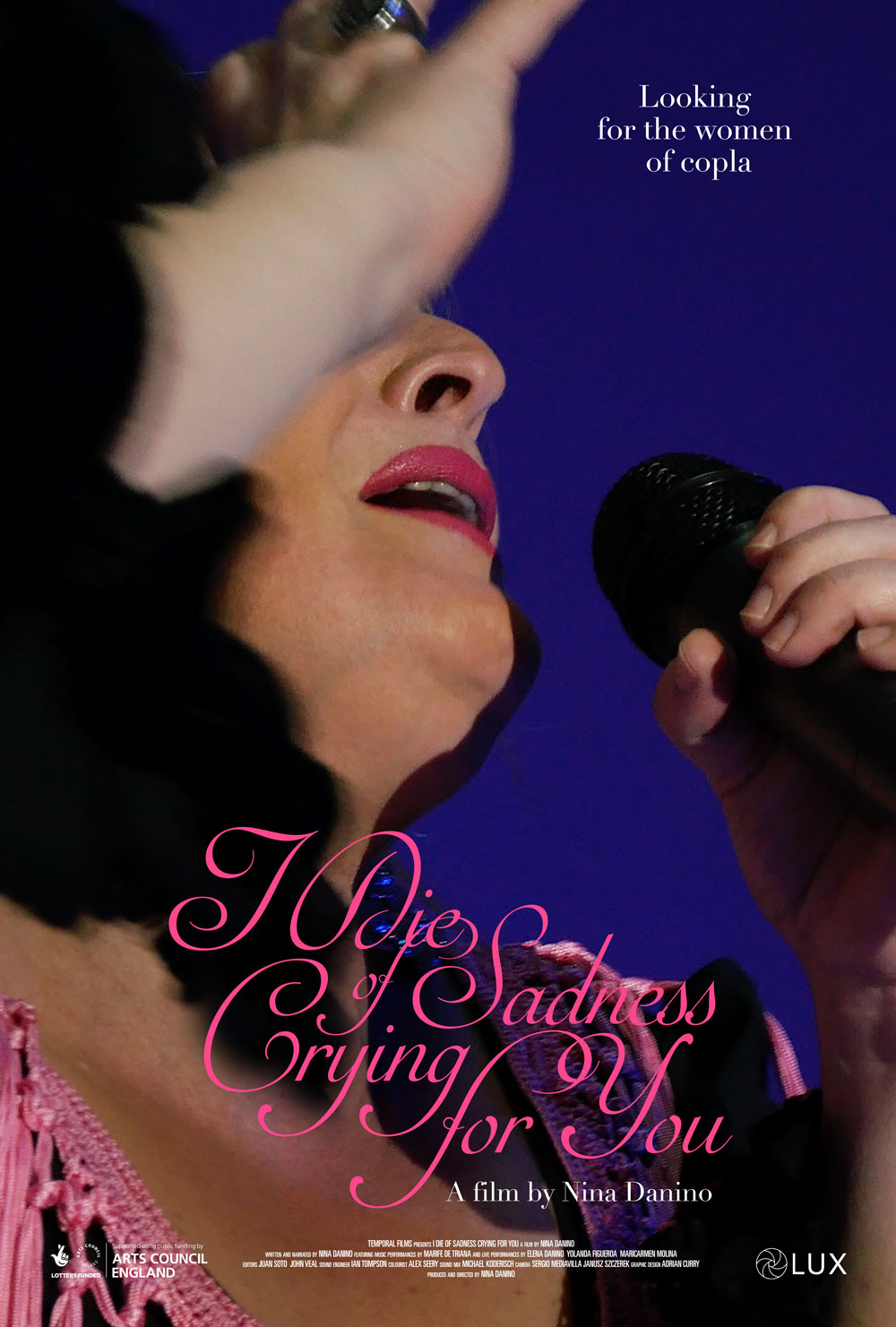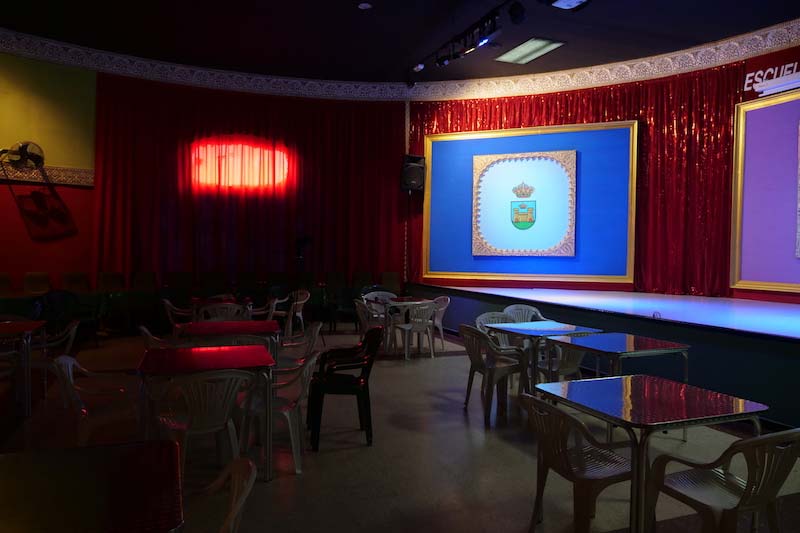 Credits
Written and Narrated by Nina Danino
Featuring archive performances by Marifé de Triana
Live performance by Yolanda Figueroa 
Video Recording of Elena Danino
World Premiere: 2019
Production: Temporal Films
Online : Ellie Stiles  Colourist: Alex Seery
Editing: Juan Soto, John Veal
Sound Mix: Michael Koderisch
Graphic Design: Adrian Curry
Produced and Directed by Nina Danino
2019 © Temporal Films
Contact Details
TEMPORAL FILMS
temporalfilmsuk@gmail.com
Lux Distribution
T +44 (0)20 3141 2961 / E distribution@lux.org.uk / W www.lux.org.uk
LUX Waterlow Park Centre, Dartmouth Park Hill, London N19 5JF, UK

With the support of The Arts Council of England